Scott Presler Has No Fear
Yesterday I had the pleasure of interviewing Scott Presler, better known on Twitter as #ThePersistence. Presler and I have been "Twitter friends" now for about two years. We became friends around the time that the MAGA movement initially began. What initially drew me to him was his bravery.
Scott had no fear of going out into public to protest for President Trump. Liberal snowflakes have a tendency to be insane and dramatically melt, so when Presler places himself on the front lines and does his best to educate the public it can get intense.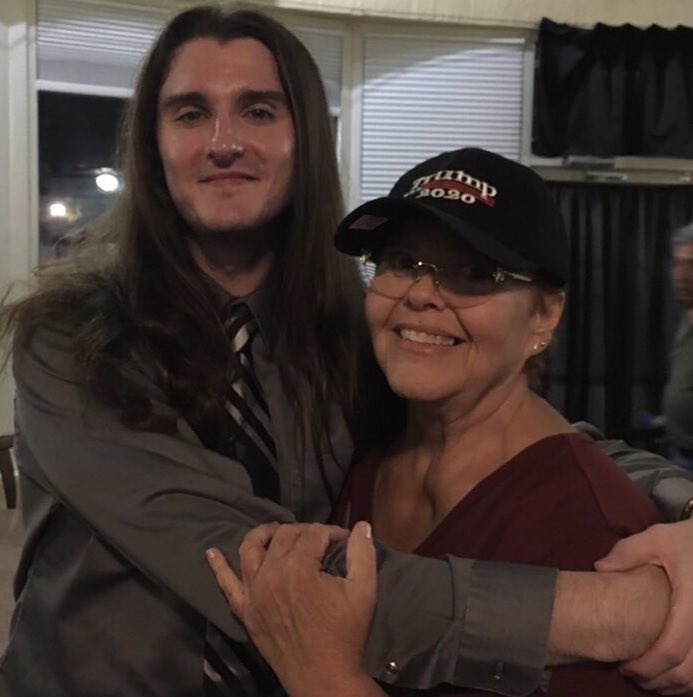 A Horrific Act Of Terrorism
Coincidentally, today marks the three year anniversary of the Pulse nightclub shooting. Three years ago, an Islamic radical terrorist savagely murdered 49 people. It is also the three year anniversary of when Scott Presler chose to come out as a gay conservative. The Pulse nightclub shooting meant so much to him that he had to speak openly about his truth. Not only did he face his greatest fears and tell his family, but he also came out to the conservative MAGA movement which swiftly embraced him.
Why aren't they speaking up for the gay community during PRIDE MONTH?
The deplorables that many say are bigots and racists were really the only ones who embraced, loved and made him a part of the MAGA movement family. This month is Pride month and Scott believes all of us no matter if we are straight, gay, Jewish, Christian, whatever it is, should embrace it and have pride in ourselves. I couldn't agree with him more.
Rising to the Occasion
Self love is how we improve ourselves and learn from the life lessons we are blessed to receive. Those are the opportunities where we can rise to the occasion, fulfilling our destiny. It is all in how we look at a situation. There is always a positive side. We may not see it clearly at first, but if we trust in ourselves and persist, then it will all unfold and make sense in due time.
Like myself, Scott Preslers biggest issue is immigration. He says, "We have 50,000 homeless veterans. We have half a million homeless in the country. Why is that? Anyone watching this video ask yourself why do illegal aliens receive government housing, but we can't take care of our own people? That is not a Democrat or Republican issue, but it is when the Democrats choose illegal aliens over our own people. That should be an American issue."
Make America Safe Again
Illegal immigration not only will drain us fiscally, but it is making us unsafe. Isis leaders are calling for their followers to come across our southern border since they know we have a real crisis, not a manufactured one. Liberals are managing to drain our resources and make us all unsafe for their own political gain. Democrats embrace illegal aliens and radical islam because they need their votes.
What Happened to #LoveWins?
Just today Iran's FM affirms right to execute gays and blasts the US. UN is silent on every crime of Islamic countries. Where are the liberal democrats now, and why aren't they speaking up for the gay community during PRIDE MONTH? Is it because it would damage Islam? Of course it is. The hypocrisy is deafening.
They do not care about the illegal drugs like fentanyl crossing the border killing thousands of American kids, teens and adults, until maybe it becomes one in their own family. They do not care about the little innocent children loosing that innocence when they are sex trafficked across the border because the drug coyotes know the loops holes.
Bringing a child is like having a visa to enter. Heck, everyone now knows the loopholes. They don't care about the angel parents whose children were killed at the hands of a MS-13 gang member. Ensuring their power is more important to them then you, the American people.
A Disgrace to the American People
Democrats in the state Legislature of California reached an agreement Sunday afternoon as part of a broader plan to spend $213 billion of state and federal tax money over the next year. The agreement means low-income adults between the ages of 19 and 25 living in California illegally would be eligible for California's Medicaid program. The joint state and federal health officials estimate that will be about 90,000 people at a cost of $98 million per year.
Anyone who has lived in California and sees the homeless and trash everywhere and could agreed to this, should step down immediately. You are a disgrace to America and to the American people. You have managed to ruin the most beautiful state in this land. All because of your desire for power over the lives of the American people.
Latest posts by Bryna Makowka
(see all)