The Ultimate Winner: President Trump
The New Hampshire primary votes were tallied on Wednesday. The winners and losers of the primary have been made clear. It seems the people of New Hampshire and Iowa have made it clear they do not want Joe Biden as their nominee.
The man of the hour was Sen. Bernie Sanders (D-VT) who unsurprisingly won New Hampshire with only a couple thousand more votes than Mayor Pete Buttigieg (D-IN). Sen. Amy Klobuchar (D-MN) took third in the primary with Sen. Elizabeth Warren (D-MA) taking fourth. Warren received 9.3 percent of the vote, Joe Biden received 8.4 percent, businessman Tom Steyer received 3.6 percent, and Rep. Tulsi Gabbard (D-HI) received 3.3 percent.
Businessman Andrew Yang was a loser of the primary as he suspended his campaign while the votes were coming in. Biden was another clear loser of the debate as he was hyped up to be the presumed nominee. This is the second caucus in which Biden has underperformed.
Another winner of the primary was President Donald Trump. After additional votes were tallied, he received nearly 130,000 votes in the Republican primary. This, despite the incumbent having no serious opposition. The votes tallied for President Trump were more than Presidents Barack Obama and Bill Clinton had combined during their incumbent run in the state.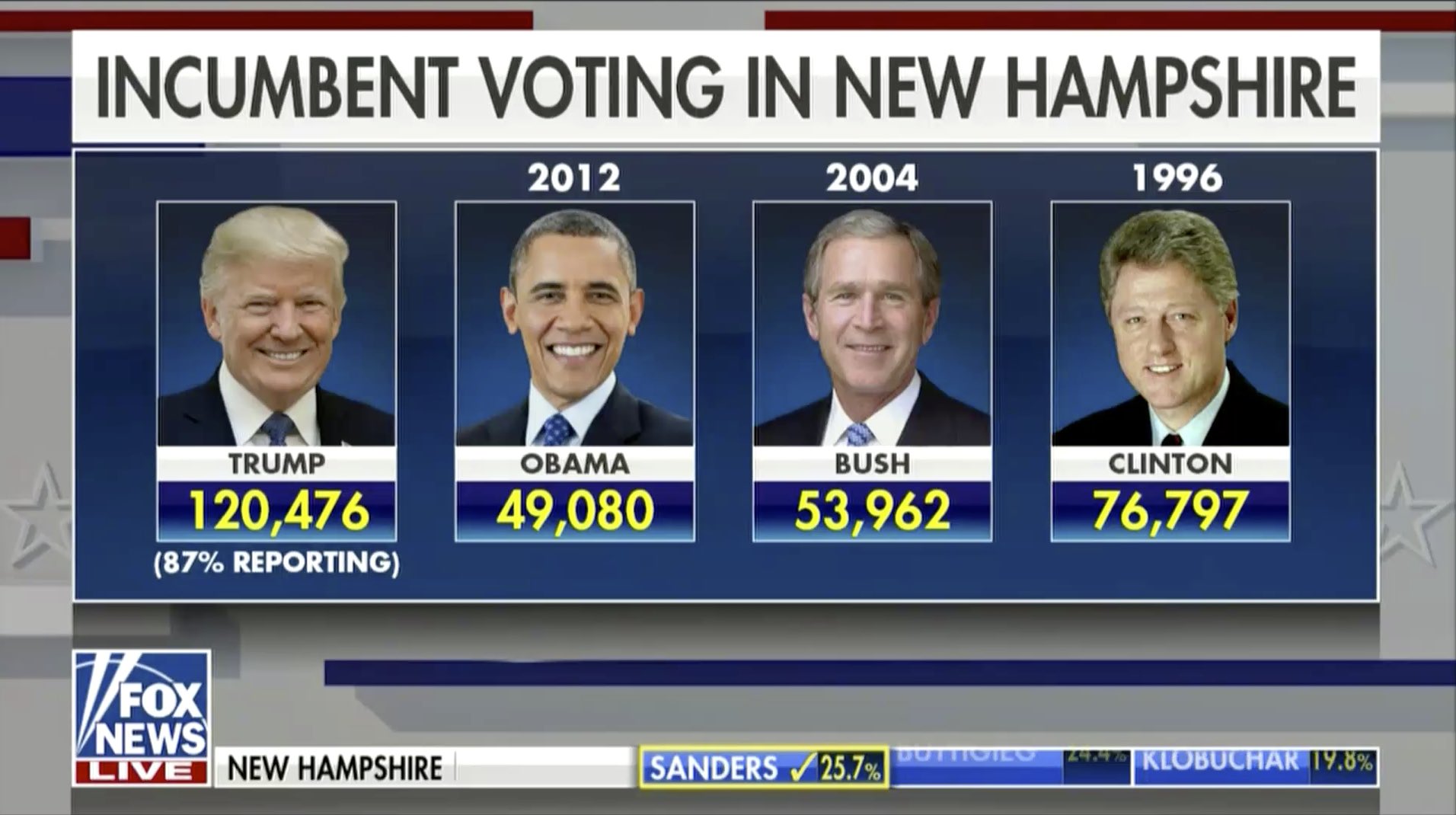 The next caucus will be in Nevada where those citizens will also make their voices heard as to which nominee best represents them. It will be interesting to see if Sanders will keep his momentum going into the next states, as well as Buttigieg and Klobuchar.
Latest posts by Logan Weatherwax-Astalos
(see all)