Catholic Charities and other non-governmental organizations are working in concert with the Biden administration to facilitate the worst border crisis in American history, according to an investigation that examined the movement of 30,000 mobile devices in the United States.
The shocking report is a snapshot of the border crisis over the course of just one month and it shows how the mass resettlement of illegal aliens is impacting nearly every congressional district in America.
Using the movement patterns of anonymized cell phones, The Heritage Foundation investigation reveals how tens of thousands of illegal aliens are making their way to the U.S. interior thanks to the aid and comfort of a network of private organizations. (The Daily Signal is the news outlet of Heritage.)
Those non-governmental organizations are numerous and include more than the 30 separate physical locations cited in Heritage's report. Catholic Charities is the most recognizable name, but other faith-based organizations are represented as well.
"Overflow from Customs and Border Protection is being transferred to these organizations so that Border Patrol avoids overcrowded facilities," Heritage wrote in a memo announcing the findings. "These organizations apply for, and receive, taxpayer money to provide processing and transportation services and infrastructure to facilitate the migration of illegal aliens into the interior of the country."
In fiscal year 2022, ending Sept. 30, a record 2.76 million illegal aliens crossed the border, according to U.S. Customs and Border Protection. That number is more than 1 million higher than the previous annual record set in 2021.
The mere 30,000 mobile devices that were analyzed by Heritage illustrate the scale of the problem: It's a tiny sample compared to the millions of illegal aliens who have entered the U.S. on President Joe Biden's watch.
Mike Howell, director of Heritage's Oversight Project, unveiled the findings Monday during an interview on Steve Bannon's War Room. The investigation was a collaboration between the Oversight Project and Heritage's Border Security and Immigration Center.
"They're doing this under the cover of night, and we caught them," Howell said. "We're showing this goes everywhere. It's in every community in the United States."
Heritage's Oversight Project embarked on the project after seeing how similar data was weaponized to track movements during the COVID-19 pandemic and in the aftermath of the Jan. 6 protest at the U.S. Capitol.
Using the anonymized cell phone devices and first-hand observations of border facilities, the Oversight Project developed a series of maps that show where illegal aliens start their journey—and ultimately where they end up. Along the way, the network of private organizations is working alongside the U.S. government to support their resettlement.
"Illegal immigration is everywhere," Howell said. "It's fundamentally transforming this country."
This first phase examined 407 cell phone devices at the Val Verde Border Humanitarian Coalition, which provides "an efficient way to transition refugees to their destinations," and the Del Rio Station, which is run by U.S. Customs and Border Protection. Those devices were later traced to 40 different U.S. states.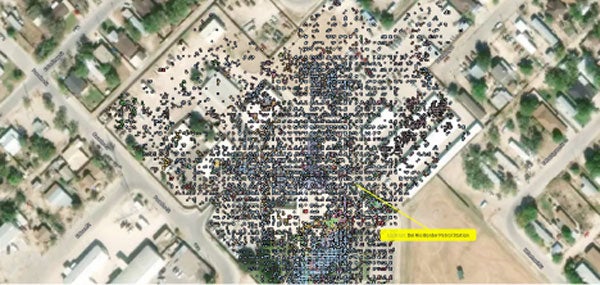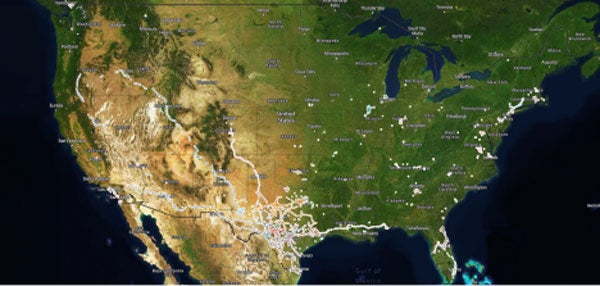 The second phase focused on 20 private organizations located in Arizona, California, and Texas. Just in January 2022, more than 22,000 unique cell phones were detected at these locations. Those devices would eventually make their way to 431 congressional districts (of the 435 nationwide).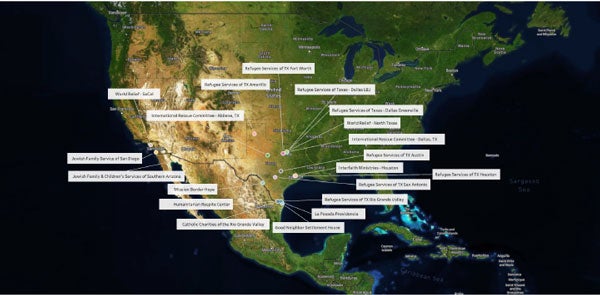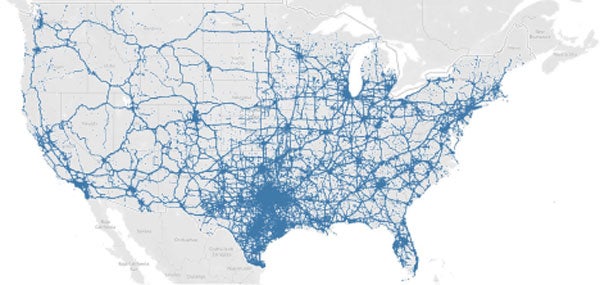 The third phase included 13 organizations along the U.S.-Mexico border. More than 5,000 unique devices were detected at those locations, which would later travel to 434 congressional districts—all but one in the entire country.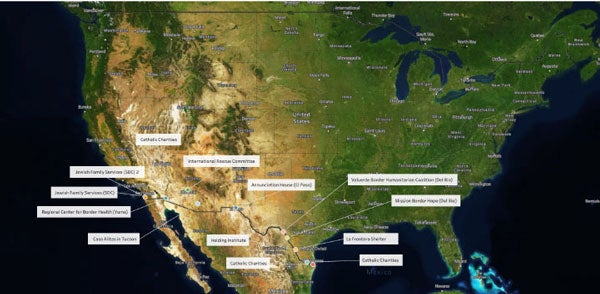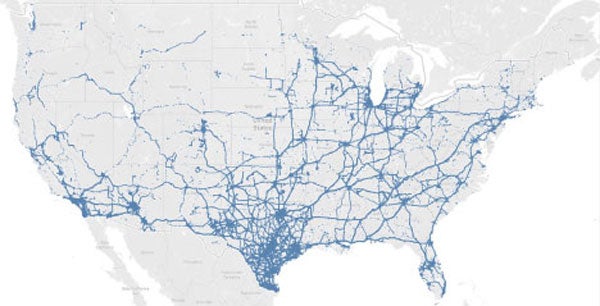 Finally, the fourth phase looked exclusively at Catholic Charities of the Rio Grande Valley. In this single location during January 2022, nearly 3,400 devices were detected. They were later traced to 433 congressional districts.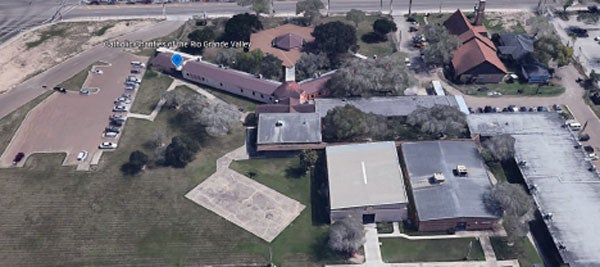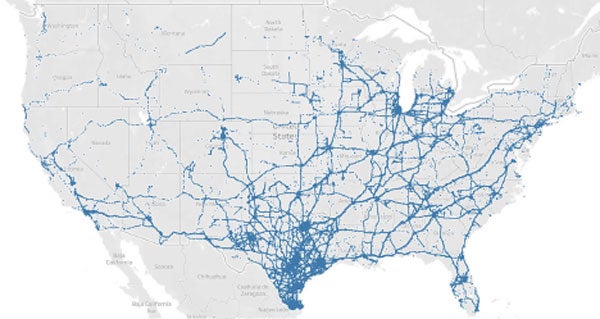 Catholic Charities of the Rio Grande Valley states on its website, "The center provides a place for the countless men, women, children, and infant refugees to rest, have a warm meal, a shower, and change into clean clothing as well as receive medicine and other supplies, before continuing onto their journey."
Catholic Charities did not respond to The Daily Signal's request for comment.
Heritage's report comes amid heightened concern that Democrats and Republicans in Congress are attempting to pass immigration legislation without first addressing the border crisis.
Just this week, Sen. Kyrsten Sinema, D-Ariz., and Thom Tillis, R-N.C., announced an amnesty deal that could impact 2 million illegal aliens, not to mention those the aliens could later sponsor for immigration. Meanwhile, the Democrat-led House is preparing to vote on the EAGLE Act, which would eliminate per-country caps for employment-based immigrant visas.
"Once again, Congress is showing that they are not remotely interested in securing our border and upholding our laws," Heritage visiting fellows Mark Morgan and Tom Homan said in a statement. "Instead, they're more interested in ramming through a mass amnesty in a lame-duck session of Congress."
Given the widespread ramifications of illegal immigration across the United States—backed up by the shocking data unveiled in Heritage's report—lawmakers need to hit pause. They should instead insist on securing the border and impeach Homeland Security Secretary Alejandro Mayorkas for failing to do his job.
The post Who's Really Facilitating America's Border Crisis? Biden Isn't Acting Alone appeared first on The Daily Signal.