A host of land, sea, and freshwater animals are more protected under American laws than unborn babies in some states across the nation.  
In at least six states, an unborn child legally may be killed up until the moment of birth. In these same states, it is illegal to kill or even transport the eggs of a bald or golden eagle without a proper permit.  
Under the federal Bald and Golden Eagle Protection Act, it is illegal to: 
take, molest or disturb, possess, sell, purchase, barter, offer to sell, purchase or barter, transport, export or import, at any time or in any manner any bald eagle commonly known as the American eagle or any golden eagle, alive or dead, or any part, nest, or egg thereof of the foregoing eagles. 
The law defines "take" as kill or capture. 
If a man or woman were caught carrying an egg of a bald eagle without a proper permit to do so, he or she could face up to a $5,000 fine or a year in prison, or both. 
Although the eggs of an eagle are protected across America, the life of an unborn child legally may be terminated through all nine months of pregnancy in Vermont, Alaska, Oregon, New Jersey, Colorado, and New Mexico. 
"There is no doubt that we have grown more callous and coarse in terms of our view on the protection of life in this nation; the comparison of these laws only further proves that," Dr. Ben Carson, secretary of the Department of Housing and Urban Development during the Trump administration and founder of the American Cornerstone Institute, told The Daily Signal in an email.  
Over 1,300 species are protected under the Endangered Species Act, according to the U.S. Environmental Protection Agency.  
In California, a similar law specifically protects 250 species, according to the California Department of Fish and Wildlife. One such animal is the southern sea otter. 
Southern sea otters are protected under both state and federal law, which make it illegal to kill or harass the animals.  
In 2015, a California man was convicted, fined $500, and sentenced to 150 hours of community service plus six months' probation after he became so annoyed with the cries of a baby sea otter that he fired an air rifle in the animal's direction. 
In California, it is illegal to harass a sea otter but legal to abort a child until a baby is considered viable, usually around 24 weeks' gestation.  
Californians will vote on a ballot amendment Nov. 8 that, if passed, would declare a right to abortion exists within the California Constitution. If voters approve the amendment, it is possible that California will remove all limitations on abortion in the state.   
Washington state's abortion law is similar to California's, permitting abortion until a baby is viable. It is up to the physician to decide whether the child could survive outside the womb.  
In 2004, a total of 25,824 abortions occurred in Washington, according to the Washington Department of Health. That same year, a man identified as Bert E. Jenkins was sentenced to six months of home detention and 40 hours of community service, plus two years' probation, for killing a green sea turtle in Washington. Green sea turtles are protected under the Endangered Species Act.  
In Vermont, 53 animals either are endangered or threatened and are protected under Vermont's law on endangered species.  One is the Fowler's toad, which ranges in length from 2 to 3.5 inches.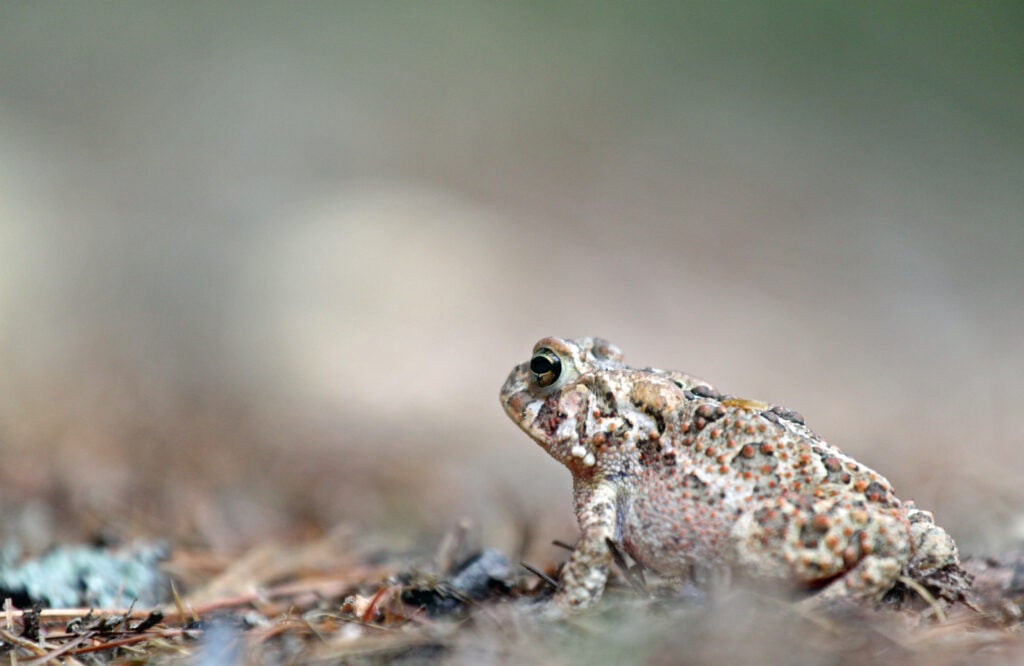 An individual who illegally takes a Fowler toad from the wild in Vermont could be fined up to $2,000, according to the Association of Fish and Wildlife Agencies.  
Vermont law currently permits abortion up to the moment a child is born. Vermonters will vote Nov. 8 on a state constitutional amendment that would make abortion a guaranteed "right." 
"As I have said all along, the Roe [v. Wade] decision this summer was a monumental victory for the unborn," Carson, also a celebrated neurosurgeon, told The Daily Signal, adding: "But it was only the beginning of our battle to ensure states enact pro-life laws that protect these precious gifts from God and build a culture of life."   
To learn what protections exist for the unborn in your state, visit The Heritage Foundation's map of State Protections for Unborn Children. (The Daily Signal is Heritage's multimedia news organization.)  
Have an opinion about this article? To sound off, please email letters@DailySignal.com and we'll consider publishing your edited remarks in our regular "We Hear You" feature. Remember to include the url or headline of the article plus your name and town and/or state.  
The post In Some States, Endangered Animals Enjoy More Protections Than Unborn Babies appeared first on The Daily Signal.
Latest posts by The Daily Signal
(see all)