CV NEWS FEED // As a select group of Church representatives gather in Frascati, Italy this week, the Catholic Church's "Synod on Synodality" enters its "continental phase." 
Designated "experts" from five continents will meet until October 1 near Rome to review pages of summaries from the 2021- 2022 regional episcopal synods and produce from them one global synthesis document.
Included in the items for review are pieces of artwork, which are highlighted on the Synod's official social media platforms, including Facebook and Twitter.
One image, published on the official Synod Facebook page, includes a depiction of a woman dressed in priestly vestments. Next to her is a person wearing a rainbow "PRIDE" T-Shirt.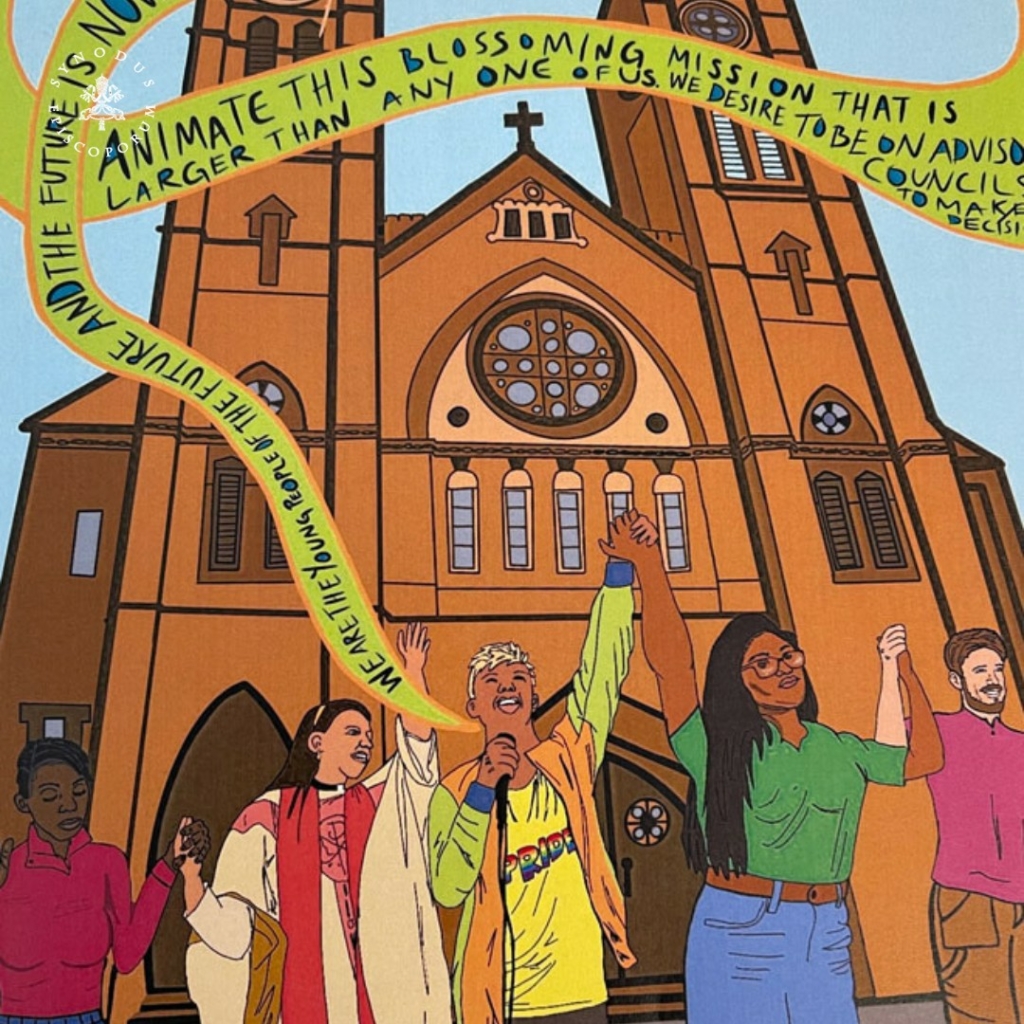 The origins and purpose of the artwork are unknown. J.D. Flynn of the Pillar reported: "I'm not actually sure whether it's fan art, or included in a national synthesis document, or has instead been sketched out while these folks are at work on the next stage."
The art in question is in a graphic-novel style and includes English words, images, and symbols as well as the official watermark seal of the Vatican Synod. 
Some of the images caused a storm of negative feedback on social media.
Brother Anthony Maria Akerman, OP, tweeted:
@FishEaters offered Twitter followers an alternative selection of Catholic art:
@dcrosaryrally protested:
Commenters on Facebook also expressed concern.
"What is this, the Church of Inclusive Rebelliousness? For a moment I thought this was the Church of England's page," wrote Carolyn Schuster.
The post Synod Art Depicts Woman in Priestly Vestments, Person in 'PRIDE' T-Shirt appeared first on CatholicVote org.
Latest posts by Catholic Vote
(see all)